Introducing our newest Canva Content Template. Noire Luxe Magazine
A Dream for Online Businesses and Content Creators
Elevate your online business brand with our "NOIRE LUXE" magazine style Canva template. With its classic black and white aesthetic, the "NOIRE LUXE" template is a perfect choice for when you are looking to create high converting e-books, lead magnets, and much more.
Key Benefits:
Timeless Black and White Design: Stand out with an elegant color palette that enhances your content, making it ideal for both B2B and B2C with marketing strategies.
Your Content Solution: The Noire Luxe Magazine Canva template is designed for you to STAND OUT to your ideal client to showcase your expertise. Use it as an
e-book, lead magnets, your online course, coaching guides, and small business brochures.
FREE-Stock Photo Library: Save time with over 500+ niche-specific stock images, hand curated, suitable for any niche from wedding photographers, course creators, YouTubers,
to health and wellness, consultants, etc.
Save on Social Media for later!
Wait, what is included in this template?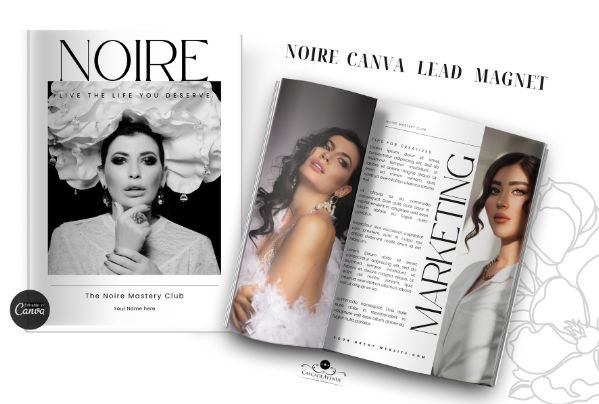 GET READY TO UP-LEVEL YOUR BR
AND
AND ATTRACT YOUR DREAM CLIENTS!
Unlock the next level of your digital marketing strategy with the "Noire Luxe Magazine Style Canva Template".
A game changer for online businesses, and course creators.
It's already won rave reviews from Lisa Rocksang for its "Great aesthetics to integrate into my business."
"You'll see: Noire Luxe Magazine Style isn't the myriad boring typical template. (Bien sur) = Off course, It's the Haute Couture of digital marketing, turning browsers into committed clients."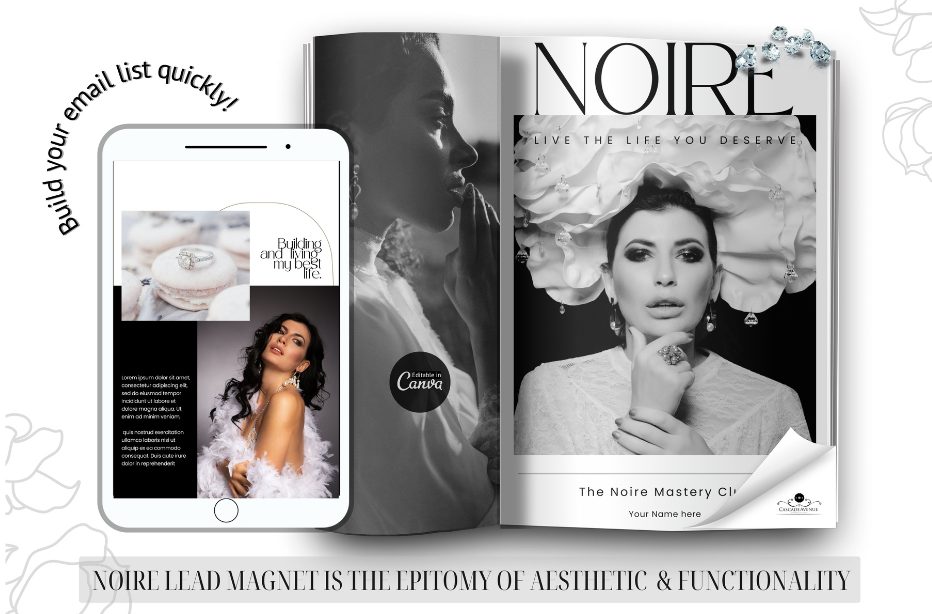 Who can use This  "NOIRE LUXE" Canva Template?
Digital Marketers, influencers

Online Course Creators

Life and Business Coaches

Wedding Photographers

Health and Wellness Experts

YouTubers, and much more…
Revamp your online content marketing strategy with this versatile and visually appealing Canva magazine template.
Whether you're a digital marketer seeking to create an SEO-friendly e-Book or a YouTuber looking for a stylish action guide for your next masterclass, this template is your go-to ROCK your brand. Easily customize with YOUR fonts, colors, and brand with a free or pro Canva account.
The Haute Couture of digital marketing.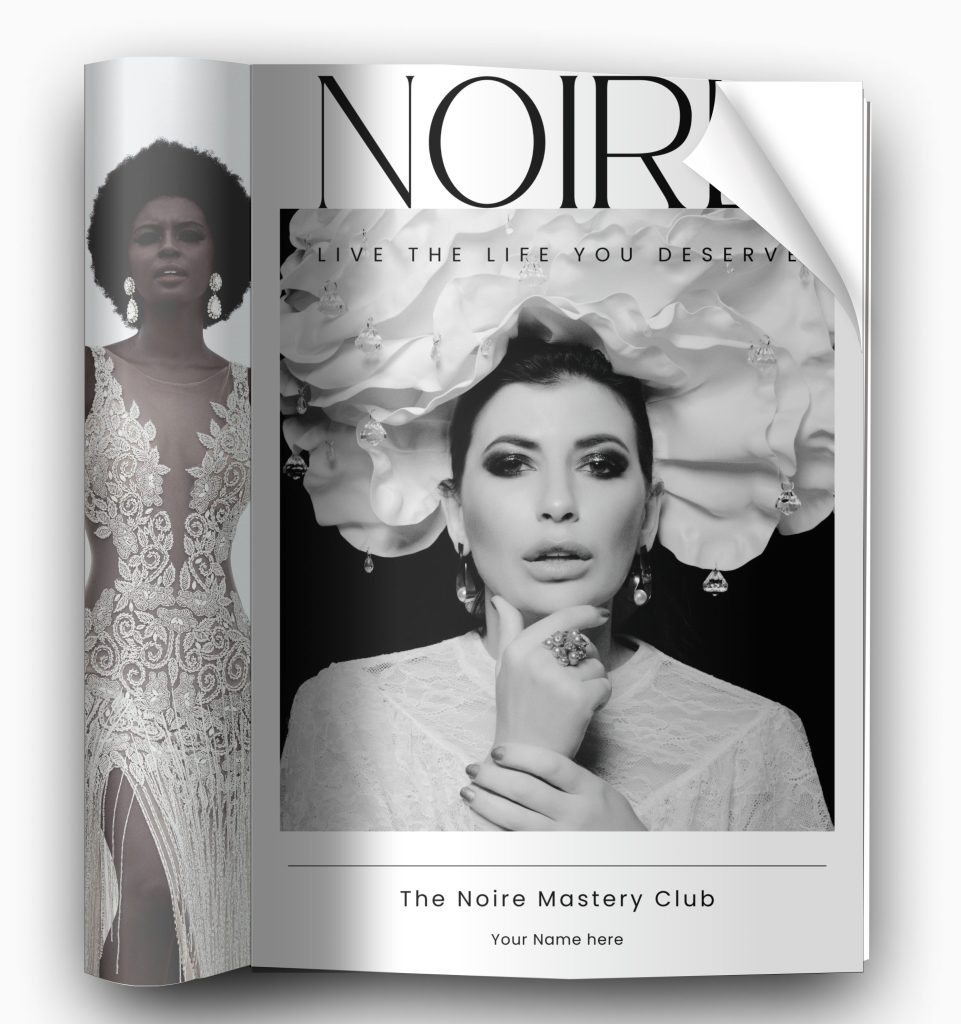 In a world where standing out is increasingly challenging for online businesses, course creators, coaches, and consultants, ordinary designs just won't cut it.
That's where the Noire Luxe Magazine Style Canva Template steps in. This isn't just another lead magnet tool. It's the Haute Couture of digital marketing templates. Meticulously crafted to transform and convert casual browsers into committed clients. Don't settle!
Elevate your brand. Make this essential upgrade to your digital marketing toolkit today for only $59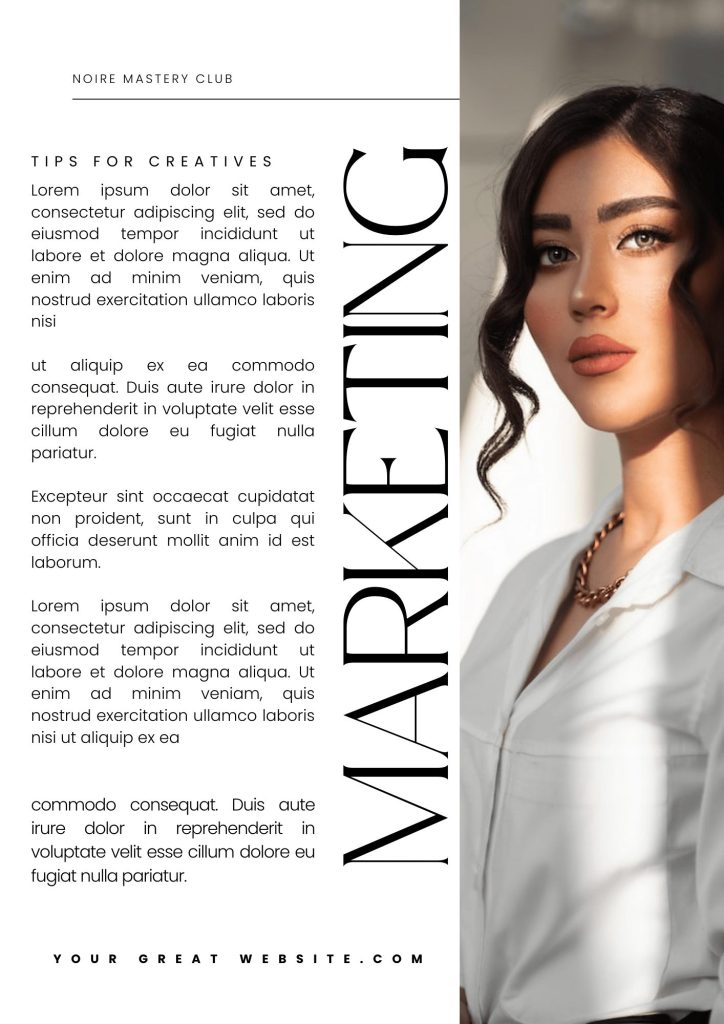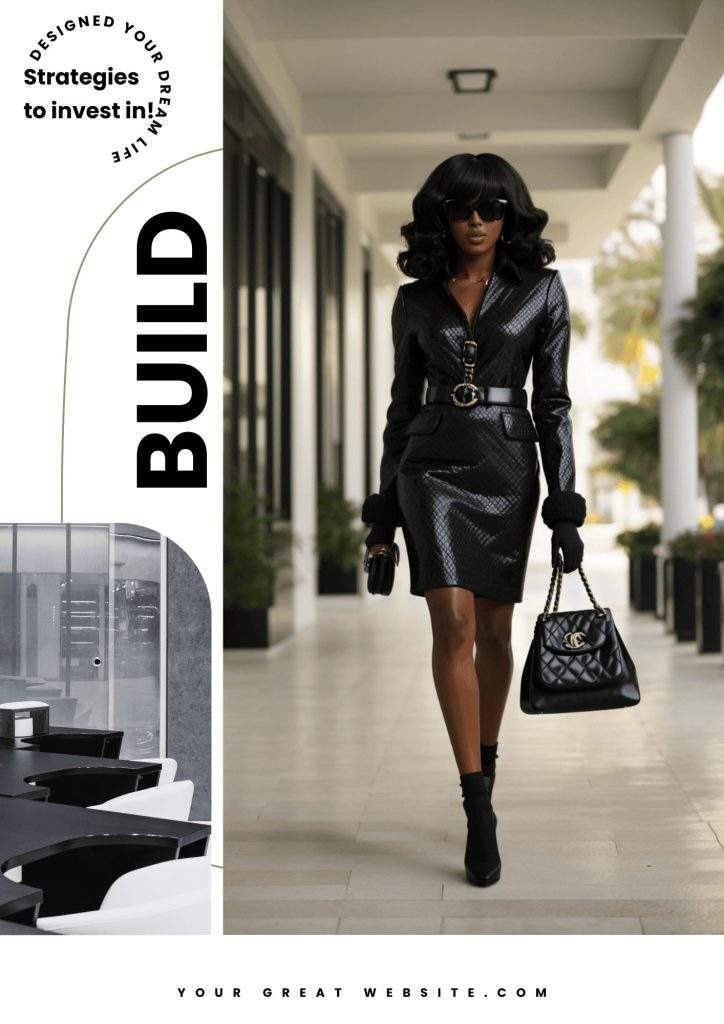 Wait there's more…Bonuses 
What makes it so darn good, you ask?
Instant access when you purchase, find the perfect visual from 500+ curated Royalty-Free stock images.
They are categorized for your convenience, from foodie, and beauty, to travel, flowers, and so much more. Less time searching for images that fit your niche, and fewer frustrations.
This means more time to craft high converting lead magnets to elevate your content creation from simply informative to irresistibly EYE CATCHING.
Did I mention it includes 5 of my favorite fonts to create graphic designs?
 Let's elevate YOUR brand!
FREQUENTLY ASK QUESTIONS
Is this template easy to use, even if I'm not tech-savvy?
Absolutely! The Noire Luxe Magazine-Style Canva Template is designed for user-friendliness. Even if you're not a tech wizard, the template comes with straightforward instructions, making it simple for anyone to create stunning digital materials.
Will this template work on both Mac and Windows?
Yes, our template is compatible with both Mac and Windows as it's designed for use on both free and pro Canva, an online platform that's accessible from any operating system.
Do I get free updates when the template is improved or modified?
All updates to the Noire Luxe Magazine-Style Canva Template are absolutely free. When we make improvements or add new features, you'll receive them at no extra charge.
Can I resell or sub-license these templates?
No, the templates are not allowed to be resold, redistributed, or sublicensed. Cannot be in a membership subscription or giveaway for free
What is your return policy?
Due to the instant-download nature of these templates, we do not accept returns.
If you run into any issues, please don't hesitate to contact us for help.
Why should I pay $59 for this template when there are free options available?
While there are free templates available, the Noire Luxe Magazine Style Canva Template offers a curated and comprehensive design completely optimized to convert. Think of it as the Hermès of digital marketing templates. It's a one-time investment for a high quality, conversion focused tool for business. Free options may not provide the same level of quality as our template does.