Ignite Your Brand's Potential Now!
Welcome to our agency, where we help Your Brand and Business Flourish. It's Time to Dominate Your Niche!
Our mission is crystal clear, to design personalized strategies that not only spark lead generation and increase profits, with the dynamic force of Visual Marketing.
With our meticulous approach, we're not just enhancing your online presence. We're crafting an irresistible visual journey to fine tuned for search engines(SEO).
Say goodbye to being buried in search results and embrace heightened discoverability, paving the way for remarkable conversion rates.
Are you ready to take your business to new heights?

Let's get to building an unparalleled era of business growth for you!
Hi, Bonjour, disruption Seekers!
Welcome home!
I'm Maggie Lamarre, an award-winning visual marketing expert with a passion for innovative strategies in technology and business building. I take my love for graphics and branding to a whole new level, helping others find their unique brand voice and seamlessly blending it with technology, propelling their businesses into the spotlight.
With over 50 publications featuring my work and recognition as one of the Top 50 Bloggers by the NY Times, I'm proud of my status as a top influencer and Pinterest expert according to Better Homes and Gardens.
Let's create magic through visual storytelling. Your success is just around the corner, and I can't wait to be a part of your journey!
Don't Settle For Less
Unleash Your Brand's Presence using these Essential Templates to Achieve Impact in Your Business.
Grow & Market Effectively
You're a content creator, influencer, coach, a youtuber, real estate expert, wedding photographer extraordinaire, a lifestyle blogger with a unique voice, a social media maestro who knows the ropes, a wellness and nutrition enthusiast, and much more. Our mission is to raise the bar, supercharge your journey and equip you with the tools, and resources as the essential driving fuel for your business.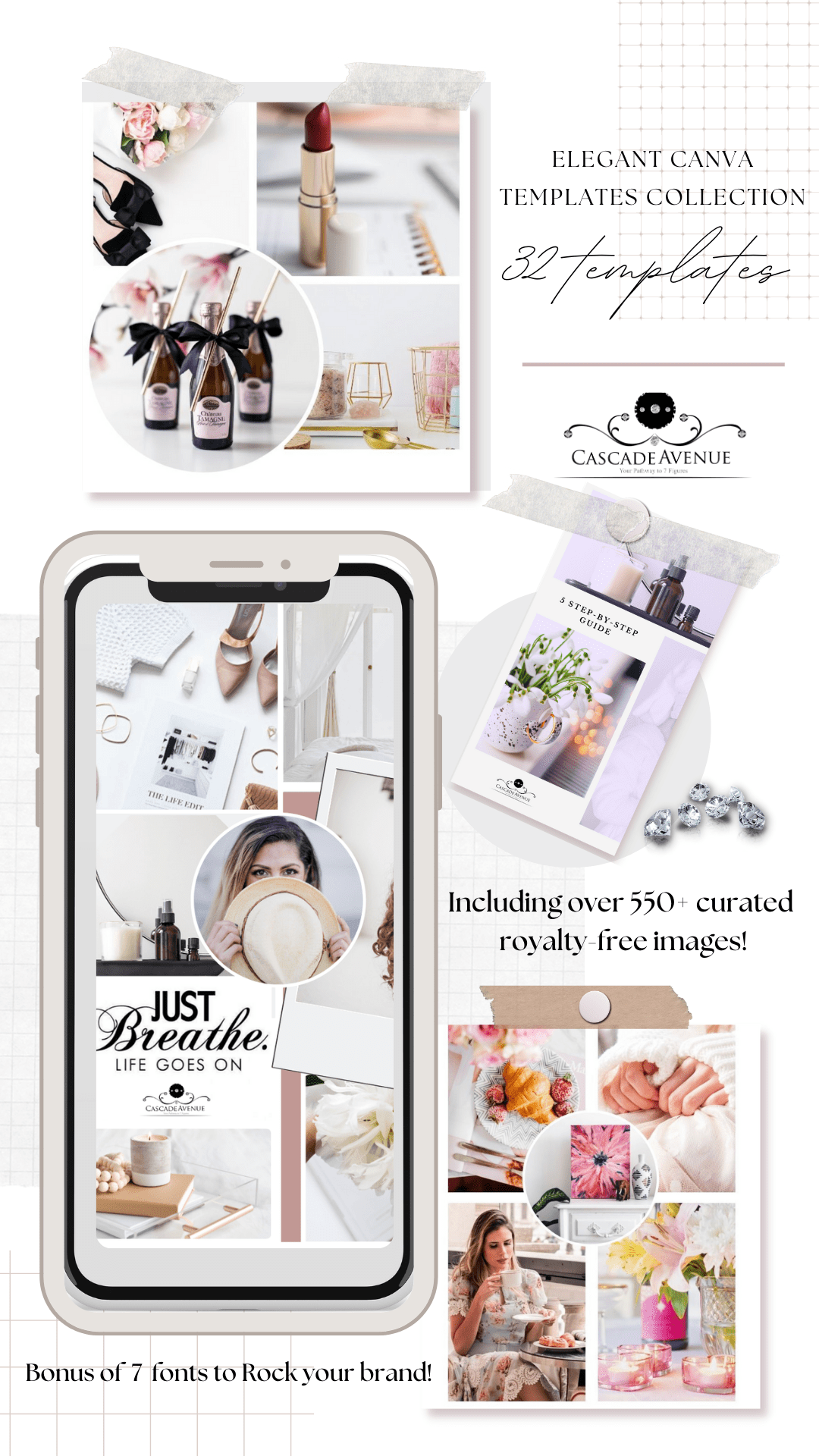 You have a single shot at a lasting first impression.
Your product or service isn't just evaluated on its merits alone  it's the quality of your brand that speaks volumes to your ideal customers. Your success is the power of your brand.
Elevate Your Course's Impact, Say Goodbye to Course Dropout Rates.
Discover the workbook template that keeps students engaged and committed until course completion.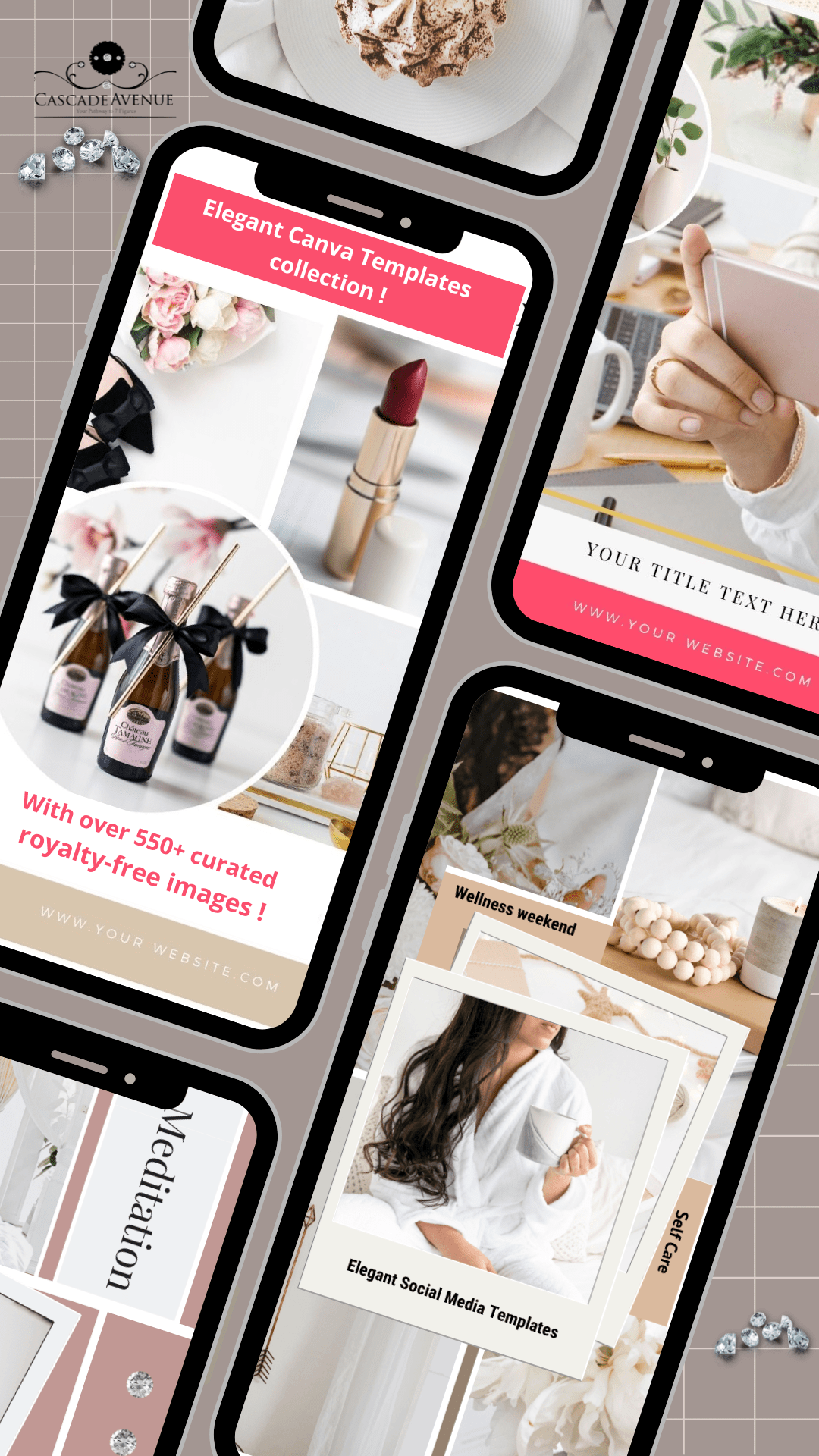 Get ready to ignite your email list growth with impeccably designed lead magnet gems, expertly crafted to save you hours of design effort.
A compelling lead magnet is essential for drawing your target audience for your business.
The meeting was phenomenal!
Maggie was so awesome! Very informative! Taught us all how to use Pinterest for Business including how to make additional money as an affiliate marketer! And I thought I already knew a lot about Pinterest, was I mistaken. Thanks for sharing your knowledge and expertise.
Trusted by the world's best brands!


ARE YOU READY FOR UNPARALLEL GROWTH ?
If YOU'RE READY to take the leap, leaving uncertainty behind and
embracing a new journey to create an impact? let's get you started!
Supercharge Your Marketing Efforts
Are You Clear on Your Ideal Client/Buyer Persona?Imagine Effortlessly Connecting with Your Target Audience by discovering the Power of Knowing Your Perfect Fit with RELATIONSHIP MARKETING
Canva Marketing Templates
Unlock a World of Possibilities with 100% Customizable Templates! We've Got You Covered.
Showcase Your Brand on Social Media with Confidence. Your Irresistible Offers Take Center Stage, by getting Attention from Your Ideal Clients.

RoadMap & Planning
Join the Exclusive VIP Experience. Crafting Your Next Level Business Roadmap! No More Uncertainty. Together, we will craft your revenue boosting framework tailored to your business and goals!
Level Up Your Social Media Presence, Grab Your Game-Changing Freebie.

Struggling to Break the endless Scroll Cycle on Social Media?
Introducing the Ultimate Free Content Calendar!
Packed with 25 Captivating Prompts and a Fabulous Calendar Layout to streamline your process.
Say Goodbye to Post Indecision and Hello to Time Saved and Frustration Vanished.
And That's Not All!
Access Over 500 FREE Images Curated to Fit Your Brand Perfectly. Making Your Social Media Content Creation a Breeze with Impact.
Don't Wait Any Longer!
Save time and attract your ideal client to your community. Create social media content within in minutes instead of hours.
Let's Kickstart Your Social Media Success Today!
Je'karen Williams
Oh my goodness, you've got to buy Maggie's Canva Elevate Workbook. it's seriously mind blowing! It's like having a superhero sidekick for my course launch!  It's perfect for my ideal client's transformation for my online course.  It has saved me tons of time I'd usually spend on research, brainstorming and trying to figure how to design a workbook in Photoshop. I can't believe how much easier creating a workbook in less than 2 hours with Maggie's workbook template have become! Thanks, Maggie!
Cori Robertson
I used Maggie's Canva template workbook to outline my content for the course. My course was launched at lightning speed!
No workbook design stress, no wasted time trying to find a designer. It was pure fun to create my workbook to launch my course.
Shantell Ryan
Big shoutout to you, Maggie, for the Marketing VIP Day,  seriously, you're the structure queen! No fluff, no nonsense, just pure marketing awesomeness. My creations are topnotch, and it's all thanks to you!
We are focusing on what we excel at. Discover excellence in the way you present yourself online.  Our user friendly, high quality top-notch creations are infused with flair, substance, and tactics that set you apart. Together, let's embrace the art of doing less, but achieving remarkable success.
Ready to Create | Design | Sustain the life you want to experience?
The Pinterest Visual Marketing Program isn't a cookie cutter program like many of the others in the marketplace right now. This is not a fad or yo-yo diet style program. It's a clear, simple, and creative program that will get you to stop thinking inside the "board" and bring it to life. This program helps you make your own Pinterest a place to visit like a perfect vacation spot.
Cascade Avenue Edited by Michele Ciola