Your Ideal Client Buyer Persona!
Do you know who your ideal client is?
Do you know how to find them?
Do you know what to say to them?
Do you know how to attract them?
Your Ideal Client Buyer Persona!
Do you know who your ideal client is?
Do you know how to find them?
Do you know what to say to them?
Do you know how to attract them?
DO YOU KNOW YOUR IDEAL BUYER PERSONA BETTER THAN YOUR BEST FRIEND?
YES I WANT THIS
Your ideal clients saying no to your offers?
Second-guessing whether the people responding to your content are actually your ideal clients, who can pay you?
The sense of self doubt you feel not knowing who your target audience are?
Losing 79% of your revenue goals?
If your answer is yes, you are ready to join us in our 4 weeks LIVE coaching program.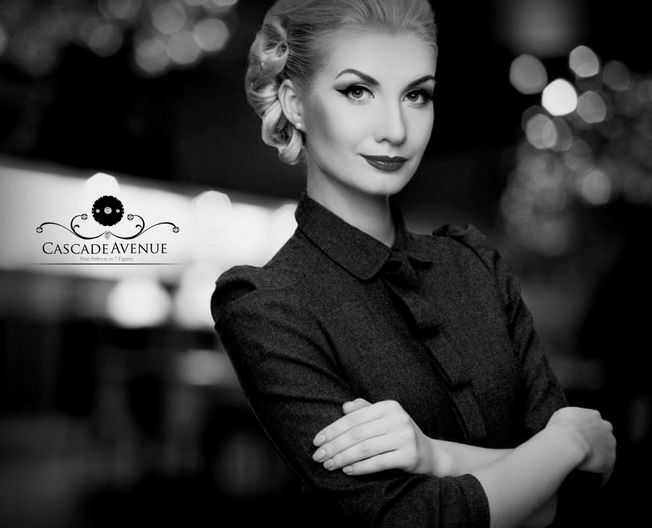 Your Ideal Client Buyer Persona
What is an Ideal client/buyer persona? A client/buyer persona is a collection of data about the person you're specially suited to serve with your products and services. Getting clear on your client/buyer persona means knowing exactly who you are serving in your business, what solutions you have to offer them, and the characteristics they possess. Effectively communicate what you do for your ideal clients so they want to work with you.
Buyer Persona
This critical tool gives you a better understanding of the ideal client/buyer persona characteristics influencing your client's buying decisions.
Knowing your ideal client as the person they are not only personalizes the experience, it strengthens the relationship and shopping/service experience.
Most importantly knowing who your ideal client buyer persona are not only personalizes the experience, it strengthens the relationship, help you Get Crystal Clear about how You Solve their Pain Points.  It will help you avoid common mistakes of spending time & money on the wrong things that stops you from getting paying clients if you are a: SOCIAL MEDIA MANAGER, CONSULTANT, BLOGGER, VIRTUAL ASSISTANT, ENTREPRENEUR, GRAPHIC DESIGNER, BRAND DESIGNER, WEB DESIGNER, PHOTOGRAPHER, INTERIOR DESIGNER, HEALTH COACH, COPYWRITER AND MANY MORE.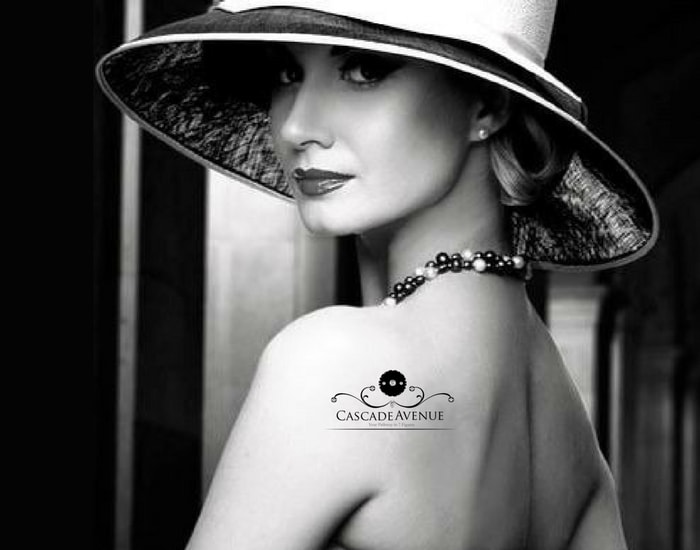 WELCOME TO YOUR IDEAL CLIENT BUYER PERSONA PROGRAM & ACCOUNTABILITY!
This is the LIVE event entrepreneurs have been asking for!
Start learning
WHO
are Your Ideal Clients.
We meet on October 14TH!
YOU WILL LEARN FROM THIS EVENT…
What you will get LIVE
4  weeks of Intimate Coaching and Support with me, Maggie Lamarre,
Business consultant to the coaches.
4  sixty min Live Training Calls.  (A $1000 Value)
Opportunities to ask questions and get direct feedback on
your weekly assignments.  (A $1000 Value)
Additionally, Your marketing dollars will be well spent when you know exactly whom to target in this accelerated program. This is especially important when advertising on Google Adwords, Pinterest, LinkedIn, Youtube, Twitter and Facebook Ads.

Understanding Psychographics vs Demographics will help you solidify the Personalization process. Provide content marketing that are relevant to satisfy your ideal client and build loyalty.
Gain insight into what they truly want so you can better meet their needs
How to establish rapport with your ideal clients – and make them feel you really "get them and can read their mind." (Value: Priceless)
Experience a Rewarding Transformation. Stop Guessing! Start Converting!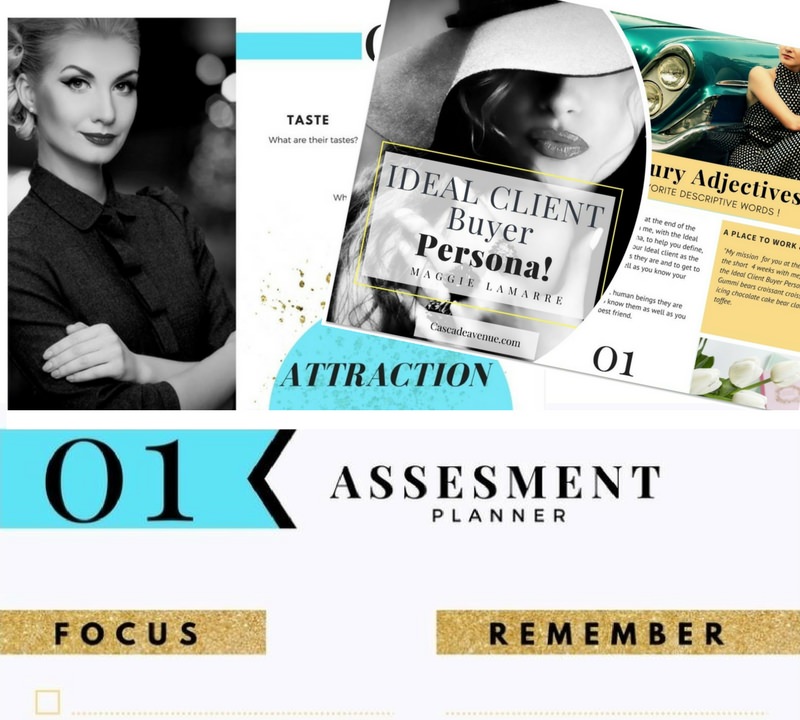 ACCOUNTABILITY
Simple action-steps workbook to build your ideal client persona and start implementing right way. (Value: $197.00)
Weekly 'Hot Seat' for your business to coach you through the process of building customer loyalty.
(Value: $1k)
Ideal Client vs Dream Client
Learn how defining your ideal buyer persona will allow you to set up effective targeted campaigns, craft better content, increase sales and conversions
Stop the guessing game. You will learn how to these tools will help you to multiply your results, and accelerate your success.

BONUS
Storytelling
 How to Craft Your Ideal Client Buying Persona
STORY
' that will get you excited and inspired to share who you are and what you do in a meaningful way and ignite
Your Success 
(This is by far one of my favorite marketing
 tools
 to use!) Without your story, your audience will remain disconnected.
(Value: $2k)
Get ready for Powerful Mindset Shifts
to getting more
Ideal Clients
TOTAL VALUE OF OVER $5K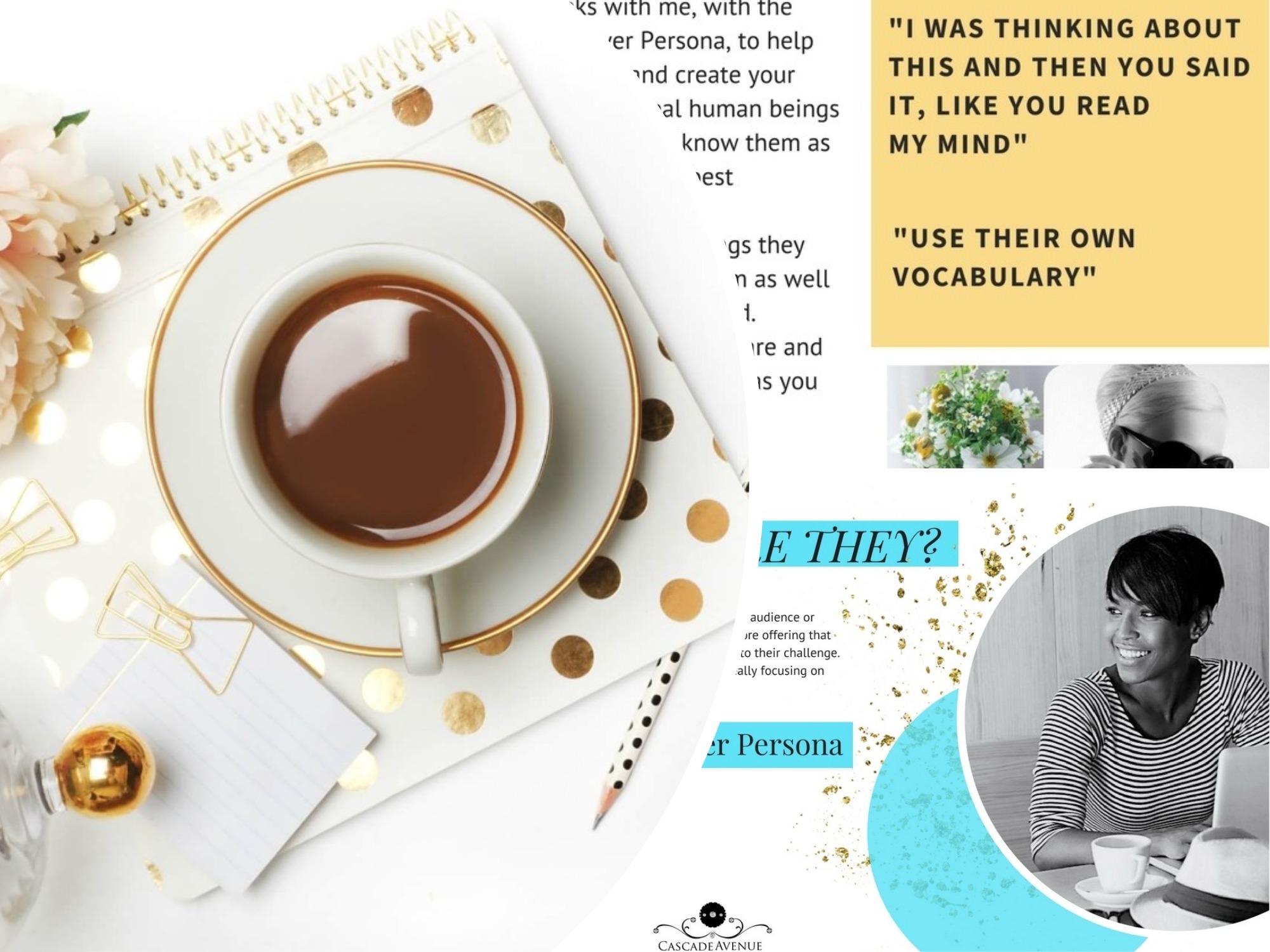 I'D HIGHLY RECOMMEND THE IDEAL CLIENT BUYER PERSONA TO ANYONE WANTING TO GROW THEIR BUSINESS AND THRIVE.
Bonjour, I'm Maggie Lamarre, CTI – Chief Thought Innovator and Pinterest Visual Marketing Strategist and owner of Cascade Avenue.
For the past few years, I've helped businesses both large and small build successful Pinterest campaigns. I've enjoyed meeting with CEOs, CFOs, social media managers, and small business owners to develop strategic plans.
I've helped these leaders not only grow their presence on Pinterest but have also helped them reach their overall traffic goals.
I love to help people achieve their goals.
Cheers to YOUR success!
LET'S CREATE YOUR IDEAL CLIENT BUYER PERSONA WITH PRECISE DATA. THE BEST PART? START GETTING CLIENTS!
A few places i've been featured!