GET MORE SALES WITH THE ELEGANT SOCIAL MEDIA TEMPLATES CANVA FORMAT

Showcase your work through these stunning and elegant set of Social Media templates

Introducing The Elegant Social Media Templates
Your social media presence is now more important than ever before, no matter which platforms you choose to use.
Your content has to appeal, get the attention of the right people (aka your ideal clients) to stop the eyes scrolling through, get them to connect, engage and share to their communities.
Are you ready to take your graphics to a whole new level and effectively reach your ideal buyers?
Sounds good right? Well it gets better!

Elegant Social Media Optimized Canva Templates
Optimized and created with heart centered businesses, photographers, podcasters, influencers, creative entrepreneurs and bloggers in mind, but can be used by anyone who wants to enhance their Brand Game. 
Fully editable and customizable templates, copy into your own Canva account and get creating with ease! A combination of 75 options for designs!!!
2 Facebook cover template
5 Stunning Mood Boards template (for Blogs, Facebook post, Content Upgrade etc)
1 Webinar and 1 sale template 
Notes:
10 beautiful stock photos included
Step-by-step video walk through on how to save, modify, and using the templates.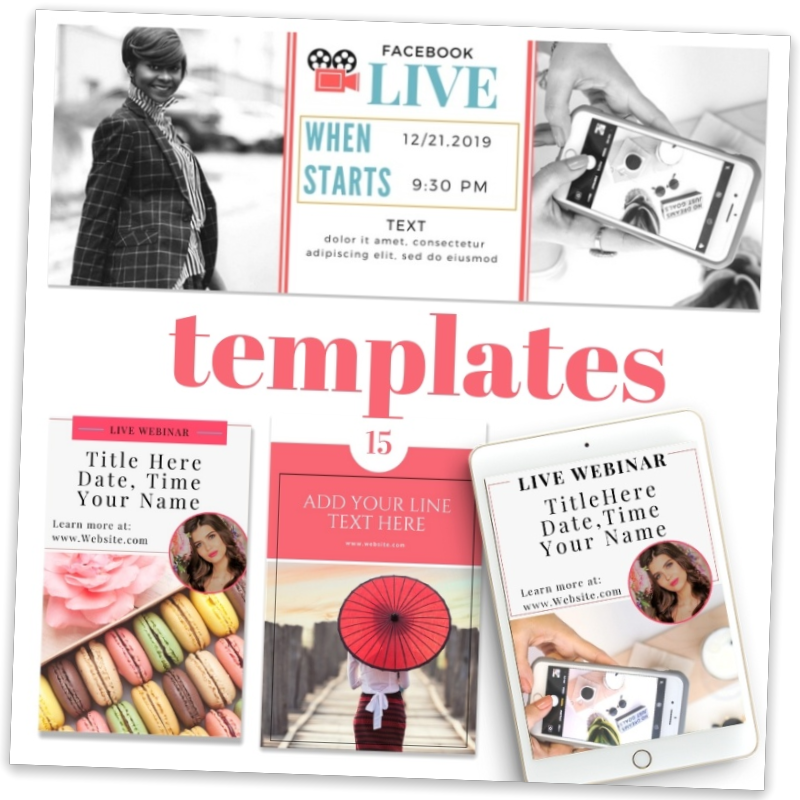 YOU don't have hours to try to figure out your graphics. You can get it done today easily, so you can start monetizing and promoting your business.
Hosting a free challenge, launching a new course or participating in conversations in groups? 
You can now CREATE EXTRA-ORDINARY GRAPHICS WITH EASE promote your business with a seamless look through all media platforms, in no time. Can your images use an overhaul?
The Elegant Canva format Social Media Templates are a perfect compliment.
Save time engage your ideal clients with your knowledge by using the Elegant Social Media Templates!
Get sales!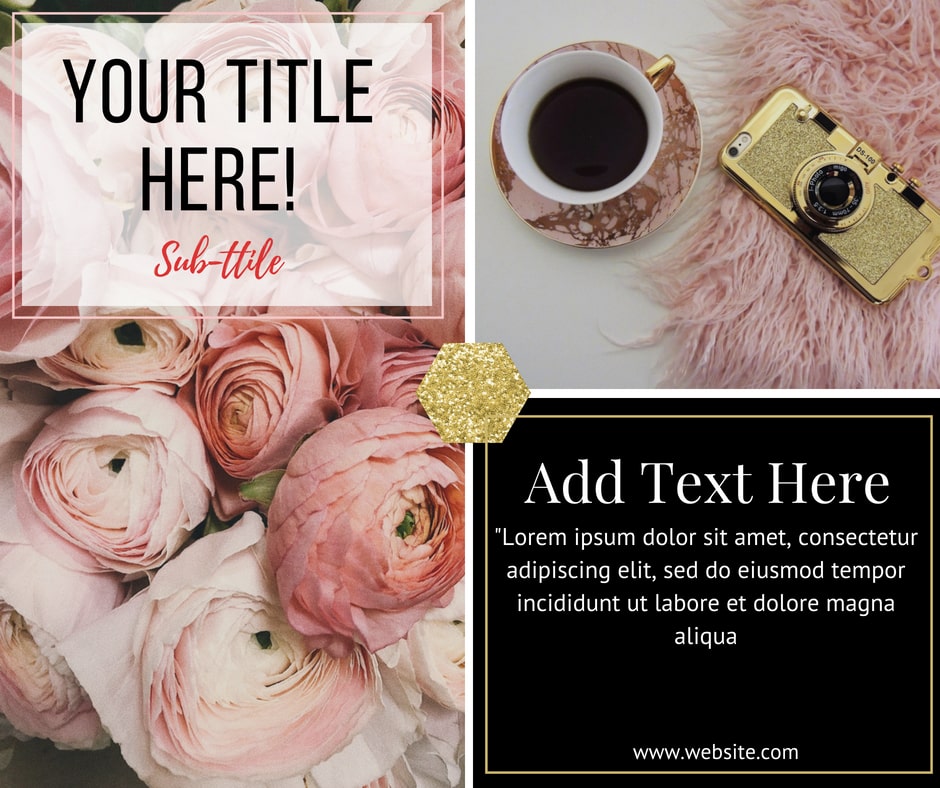 YOU'LL  GET:
A PDF with all the links to the Canva templates, including 10 beautiful stock photos, a video walkthrough on how to edit the templates.
Refunds:

As a digital product all sales are final and no refunds can be given. At Cascade Avenue we've taken every precaution to test out the templates.
As such, we're not responsible for any printing errors, so please double-check colors, crop marks etc in Canva before printing. We suggest doing a test print first.
These templates are not affiliated or endorsed by Canva. However, it is permitted under their terms of use.
Copyright
The templates cannot be resold, shared or redistributed to any other parties.
By purchasing these templates, you agree to these terms and conditions from Cascade Avenue.
These templates are not affiliated or endorsed by Canva, however it is permitted under their terms of use.
IMPORTANT: Before editing the template, you have to save a copy!
Saving a new copy ensures that you will not make modifications
to the master template.
Click on the images below for more examples
GET MORE SALES WITH THE ELEGANT SOCIAL MEDIA TEMPLATES CANVA FORMAT