I am so glad you are downloading "10 Simple Steps to Better Pinterest Traffic using Images."
Please confirm your email to received the PDF, [go do it now]
You are definitely on your way to taking that determined action.
Buy why stop there?
I HAVE AN AWESOME SPECIAL OFFER YOU'RE GOING TO LOVE!!!
We have a limited time offer just for you. You will really like in fact!
We only have 6 seconds to make an impression…
It's time to make a change…
LET'S DOUBLE YOUR TRAFFIC, VISIBILITY & PROFIT
INTRODUCING A COMPLETE, DONE-FOR-YOU COLLECTION OF EXPERTLY CRAFTED
Elegant Canva Social Media Templates.
You will save hours of design work and creating your social media posts with this pre-designed Canva Social Media Templates
Elegant Canva Social Media Templates gives you an automated marketing system, to add more precious hours into your week in your business doing more of what you love instead of being frustrated with designing your social media graphics.
How awesome is that??!
Ready to reach your goals and grow your traffic?
We've got all this waiting for you.
CLICK ON THE VIDEO BELOW TO TAKE A PEEK!
Get the Elegant Canva Social Media Templates TODAY.
Special Offer Originally$49, only $17.00
Only for a limited time. HURRY!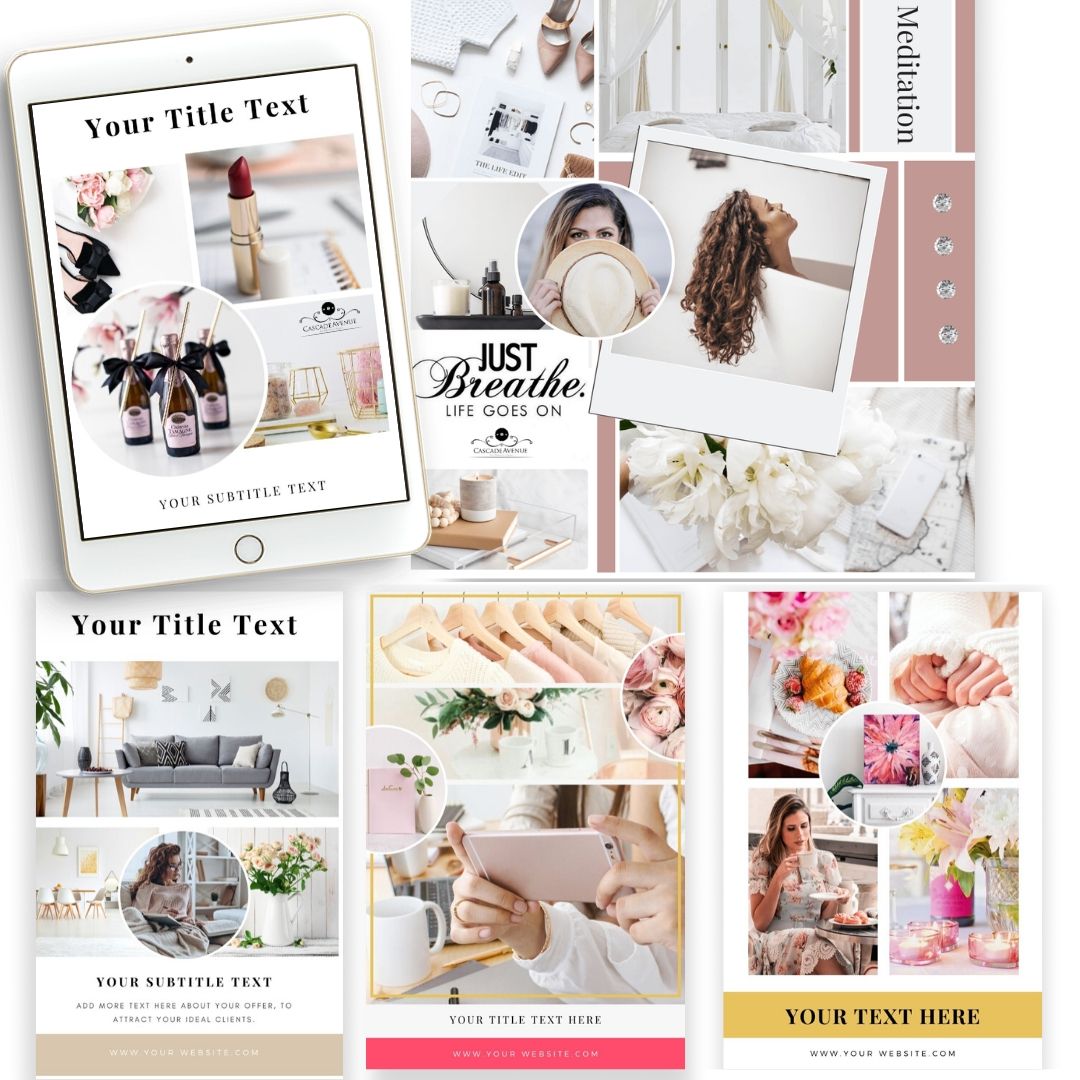 Save time and feel in control of your
Social Media and increase your traffic.
Where should you use your Social Media marketing graphics?
Facebook and groups where sharing is allowed.

Instagram and stories

Your websites and promotions

Pinterest, Youtube
Fully editable and customizable templates. Simply copy it into your own Canva account and get creating with ease! A combination of 75 possible options for your design-loving heart!!!
2 Facebook cover templates
5 Stunning Mood Boards templates (for Blogs, Facebook post, Content Upgrade etc)
1 Webinar and 1 sale template
Notes:
10 beautiful stock photos links included
in the instructional PDF
Cheers to YOUR success,
Maggie
Bonjour, I'm Maggie Lamarre, 
CTI – Chief Thought Innovator and
Pinterest Visual Marketing Strategist 
and owner of Cascade Avenue.
For the past few years, I've helped businesses both large and small build successful Pinterest campaigns. I've enjoyed meeting with CEOs, CFOs, social media managers, and small business owners to develop strategic plans.
I've helped these leaders not only grow their presence on Pinterest but have also helped them reach their overall traffic goals.
I love to help people achieve their goals.
"ACTION is the jet fuel needed for your DREAMS to take flight."