P interest 'Tried it!' button is the collective new social voice and rating system. Want to know if an item, video, or other content is reliable or any good? Let your digital community of self-proclaimed Pinterest reviewers weigh-in. Much like Yelp, Google, and Amazon reviews.
Pinterest created their own community within the Pinterest application allowing users to click on the 'Tried It' Button to give the good, the bad, and the pretty awesome regarding feedback about you, your business, and your services. Rather than be solely based on negative positioning (like Pinterest Fails) this feature allows for neutralized feedback. It serves as Pinterest's answer to the platform, crowd-sourced demand of the day.
As a consumer who is looking through the 'Tried It!' feature, it's a must to do your due diligence and determine if the people reviewing have tastes and boards that align with yours.
However, as a business owner, you may have just dodged a bullet if someone can explain what specifically they did not like about something so you can correct the issue or offer superior customer service to fix problems that may exists.
In this post, I will introduce you to:
Creating a strong CTA on your pins
Requesting reviews on your products with the "Tried It" button
Build social proof with Pinterest new feature "Tried It" button. Click To Tweet
If you are interested in leveraging Pinterest, you might be interested in my free Pinworhty PDF CHECKLIST on how to gain followers and get repins. I invite you to simply add your name and email address below to automatically access our FREE Pinterest Checklist.
"Pinterest to Use Their New 'Tried It!' Button to Leverage Positivity in Their Community"
Should you really pay attention to this button?
A resounding yes, if you have a business account on Pinterest this is an important feature. Here are a few examples of how I have leveraged the "tried it" button.
Introducing Canva Workbook Templates
These templates will have your tribe engaged in a way that will keep them coming back again and again. Easy to use with fillable fields yet polished in style! 
The Canva Workbook templates are the perfect compliment to your online course, webinar, online summits or any content upgrades!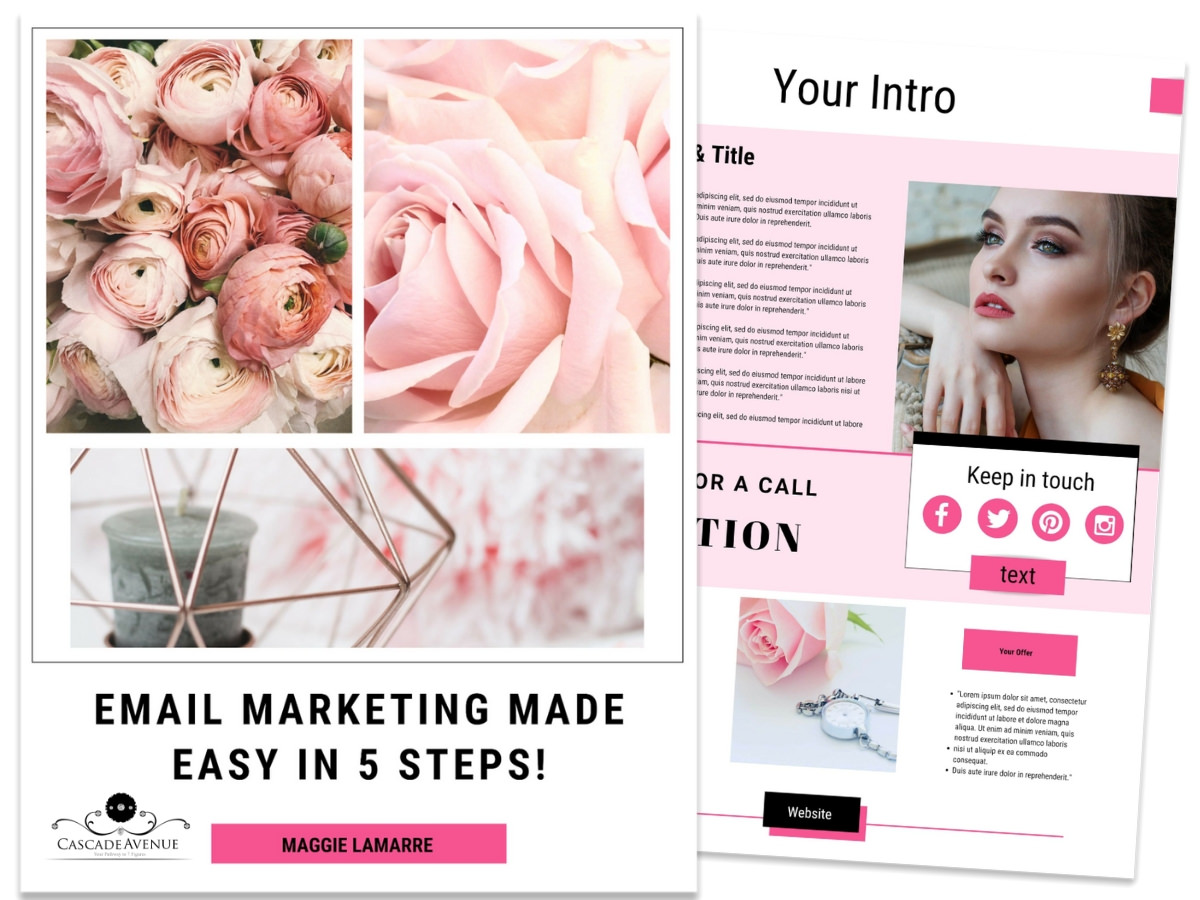 I have created a strong CTA (Call to Action) on book images I have pinned and requested a review of the book along with choosing either the happy or sad option, after they have read the book or tried a product etc.
This has created another avenue to build social proof.
The "Tried It" button displays the amount of Pinners who have recommend the Pinned items based on the amount of votes the happy and sad feedback featured on the bottom of the pin. So far not too many are leaving feedback.
This is because most pinners have not discovered how important leaving a review is yet, similar to Yelp or Amazon. Using a strong CTA is necessary on any images from products to services, checklists, cheat-sheets, printables, videos, articles that are saved on Pinterest. This gives you an opportunity to review the community feedback and connect with them.
Your business is always about engaging with your clients. The more touches ( good or bad), the better off you will be. Bad reviews are an opportunity to wow clients with superior customer service, and to relate to them as a human being.
Remember people like people who are real!
More ideas on how you can use and search Pinterest using their "Tried it!" button
You can find out if:
the images you see pinned are really any good to your audience
the movie on that newly pinned poster was liked by your community

the recipe highlighted in that pinned guide was tasty and easy to make

the books in the pinned

listicle

were goodreads or not

that new addition to the Sephora collection is well received
The list continues to expand as to how many ways you can use this new feature.
Here are some considerations:
It only works on Pins you have saved
Reviews are limited to 250 characters

Some reviewers are not leaving a full descriptive review yet, as to why they chose the ratings they have selected
Do you see how the "Tried It" button can be a powerful tool to help you leverage your services, testimonials, and pins as a business owner?
Let us know in the comment section, how you plan on using the Pinterest "Tried It" new feature I do hope you've enjoyed this article and are well on your way to finding that perfect Pinterest image to enhance your next campaign.
Please share with your friends if you've found this article helpful and reply below with any other topics you would like to see discussed.
Also don't forget to visit our Youtube Channel for more Pinterest tips and tricks.
We're excited you've made time for us at Cascade Avenue! If you have not see this article, take a moment to read it, it will make a big difference.
Why should you delete Pins and Boards on Pinterest
Maggie Chief Thought Innovator Cascade Avenue
P.S. Enjoy the sample video below.
You'll be glad you did!